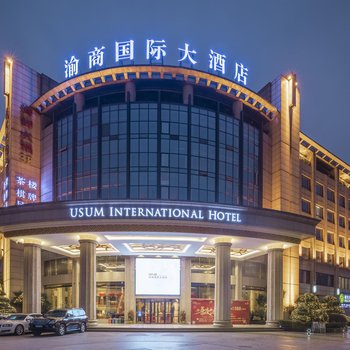 The Yushang International Hotel provides a great place for travelers to relax after a busy day. The Yushang International Hotel is an ideal choice for travelers who want to take in the sights and sounds of Chongqing.
The hotel is only 5km from Chongqing North Railway Station High Speed Railway Station - North Square and 20km from Chongqing Jiangbei International Airport, giving guests a number of convenient transportation options. The closest major public transportation, Xingfu Square Metro Station, is only 1km away. With Tian Zhi Jiaozi Da Theater, Longfengchengxiang Da Theater and Chongqing Sichuan Opera Theatre (Southeast to Evergrand Luxury Residence) all within a short distance, there is no shortage of things to do in the area.
At the end of a busy day, travelers can unwind and relax in the hotel or go out and enjoy the city. Guests of this Chongqing hotel can make use of the parking facilities.
According to our guests, this hotel provides a very high level of service. This hotel is the usual choice for a large number of business travelers.